In this age of blogging, social media madness and continual technological development, we are witness to something new and interesting every day. While there are many types of bloggers that have surfaced over the past few years, some have made their mark and are here to stay for good. One such blogger that our team came across is Taha Ahmed. This young and creative blogger captures food images like no other. You can check his account @tahaahemed1 on Instagram to judge for yourself. Curious to know how he does what he does, The Blushworks had the pleasure of having a little chit chat with him!
BW: Starting with the obvious… Tell us a little about your Food Blog… How and when did your journey begin? Was it planned or absolutely random?
Taha: Instagram is the main reason for my start up which was started in 2014. It was not random, I planned to do such things but obviously not in food photography; I tried many genres of photography but in the end people love how I photograph food. In the beginning, I never thought that I would be a professional food photographer or I will be having clients and I would get paid because I don't have any knowledge about photography or neither do I have any professional equipment!
BW: Do you cook also or are you just fond of taking food pictures (and eating)?
Taha: No, I don't but I would love to! Sometimes I think of it and one day hopefully I will. My mother cooks food and believe me she's the best cook! I really enjoy  taking photos, though.
BW: What can your audience expect in 2017?
Taha: 2016 was such a beautiful year for me, Alhumdulilah. Planning some big things for 2017, that is, photography in a more professional way; start my own photography agency.
BW: Can you share three of your utmost favorite shots so far and tell us about them?
Taha: This is one of my best shots and I have a lot of memories related to this picture. It was shot from an iPhone 4. (BW says WOW!) This is my first photo that made me think that I coul be a food photographer. I styled this burger myself and people loved this shot.
Here is the second one, this is Karhi Chawal and I shot this photo for one of my client. I enjoy photographing desi food because desi food is really hard to capture; it's pretty difficult to show the essence of beauty with this type of food. Mostly desi food shots are considered 'eye candy' and people think they are not only inviting but also irresistible.
I love the composition and the whole aura of this shot that I did for my client. The backdrop is catchy and slightly different from the previous one. For me it's so fun to play with different colors that compliment the food and table setting.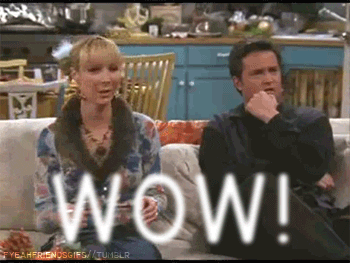 BW: These are definitely irresistible! And about the person behind the lens… tell us about yourself… Who is Taha Ahmed?
Taha: My name is Taha Ahmed; I'm a23 years old guy living in Karachi, Pakistan. Upon graduating with a Bachelors in Business, I decided to share my passion for food photography with the world. I love beauty, food, photography, traveling, meeting new peeps and exploring! I love art; in fact I love creativity in every walk of life and I love to learn new things.
BW:  Describe yourself in three words.
Taha: Enthusiastic, Humble and a Perfectionist.
BW: Who or what inspires you?
Taha: My inspiration could be anything that's wild and free, mostly from nature. I like things that look organic. I try to find the beauty in all things. I am inspired by a good handful of photographers. They have all taught me great things. Some of my favorites are Elizabeth Kirby (@localmilk), Linda Lomelino (@linda_lomelino), and Marta Greber. Those are photographers/bloggers whose work I really look up to.
BW: Name three essential items that you cannot live without (particularly with regard to your blogging)
Taha: Instagram, my camera, and my notebook.
BW: Any advice for fellow foodgrammers? And bloggers, in general?
Taha: I just want to give a little advice to all the people who want to start photography, I want to say that: Photography is less about the camera and more about the visual perception and thoughts. Your camera is just a tool, and it's the last thing you have to worry about. It doesn't make you more creative, or talented; but it helps you share your art with the world. So go with a flow, start with a little, be original and focused and you are good to go.
Thank you Taha for your time and we really wish you the best of luck with future endeavours! The Blushworks is looking forward to be dazzled by your future work !!